27 April 2021
A Book of Art and One Man's Creative Process
In the 1990s, artist Frederick Franck created two series of images: one a retelling of the Way of the Cross, depicting Jesus's journey from being condemned to death to rising again after dying, and the other of the parable of the oxherd, which represents the ten stages of Zen practice. Those images were translated into stained glass panels and installed in a building that Franck had specially built on property he owned in Warwick, New York, known as Pacem in Terris. Now we are pleased to offer an updated edition of the book The Tao of the Cross and the Oxherding Parable, which Franck wrote to explain his story behind those images and which includes a full-color reproduction of each image.
Perhaps it may seem unlikely that an artist so devoted to the Christian narrative of Jesus's death and resurrection would also be drawn to a Buddhist parable—or the reverse, that a man so taken with the Zen story of the path to enlightenment would also be captivated with the Christian Stations of the Cross. But Franck was a broad thinker who embraced both stories as part of a larger spiritual truth, and his writing offers fascinating insight into his artistic representations of the two systems of belief. The drawings themselves and the stained glass panels that were created from them are no less interesting.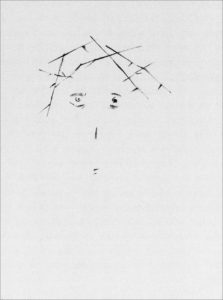 The Tao of the Cross and the Oxherding Parable is a compelling and thought-provoking little book by a man who was gifted with both words and visual images. Readers interested in art will find it an intriguing and impressive look into one man's creative process and the works that resulted from it. In fact, the stained glass panels are available for anyone to see, and a pilgrimage to Pacem in Terris, where they still grace the building, is a must for dedicated admirers of Franck's work.