1 October 2022
Books so nice, we published them twice!
At Royal Fireworks, it's an understatement to say that we love books. And every once in a while, we look back lovingly on the books we've published in the past and think how great it would be to hit the refresh button to let our newer customers experience them for the first time.
We're proud to announce that not one, not two, but FIVE such novels have been updated and re-published so that they can be loved again. For younger readers (ages 8-11), the novel Monday, about a boy and his grandfather's stubborn donkey, is a funny and heartfelt story. For kids a little older (ages 11-15), The Glimpsing Book takes readers along as three pre-teens discover the magic within a special book and a special librarian—and, more importantly, within themselves. And finally, for high school-age kids (ages 11-18), the three novels in the Charlie Cliché's Oft-Told Tales series follow Charlie as he recounts his experiences with an array of colorful new friends as his military family moves around, but with each new friendship comes exciting adventures and deeply moving lessons of honor and integrity.
Monday ($12.00)
When ten-year-old Jeff fails English class, his parents send him to his grandparents' farm in Texas for the summer to help him focus on his assignments. Jeff is given chores to do—usually with Monday, a frustratingly cantankerous donkey. But as stubborn as Monday is, she's also undeniably intelligent and brave. When something terrifying happens, Jeff realizes how much Monday has come to mean to him, leading him to new perspectives about himself and others that will shape his views for the rest of his life.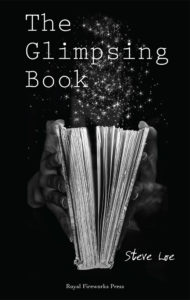 The Glimpsing Book ($12.00)
Henrietta and TP meet in the middle school library, where a strange new librarian gives Henrietta a mysterious book. The book offers Henrietta a glimpse of what her life could be, if only she can believe in herself. Sebastian has been hunting for the book since seeing it in a series of unusual photos, and his search leads him to Henrietta and TP. But the three pre-teens discover that, while the book—and the librarian—are extraordinary, the true magic is within themselves.
Charlie Cliché's Oft-Told Tales Series
Charlie is a self-proclaimed storyteller, and the three books in the Charlie Cliché series are stories from his freshman, sophomore, and junior years of high school, respectively. The stories take place in three separate locations with three different sets of friends who are all very different from one another—and from himself—but who all end up teaching him valuable lessons about life, friendship, integrity, perseverance, and loyalty. From Toby, who is incredibly poor but also astonishingly self-educated and resourceful, to Gilbert, a brilliant but outrageously nerdy genius whose sense of self is strong and whose creativity in getting back at the bullies in school is even stronger, to the guys on the high school football team who teach Charlie what it means to be true to yourself no matter what, as well as a teacher who is an outstanding model of how to take the high road in a thorny situation—and how to come out ahead by doing so—Charlie's friendships and his stories about them are filled with fun adventures and poignant moments. These superb books are available separately and as a set!
These are all excellent novels, but they're just a few in our ever-growing library of excellent novels. Check out all of our titles today. With our extensive range of characters, topics, and time periods, we're sure to have something for your young reader!