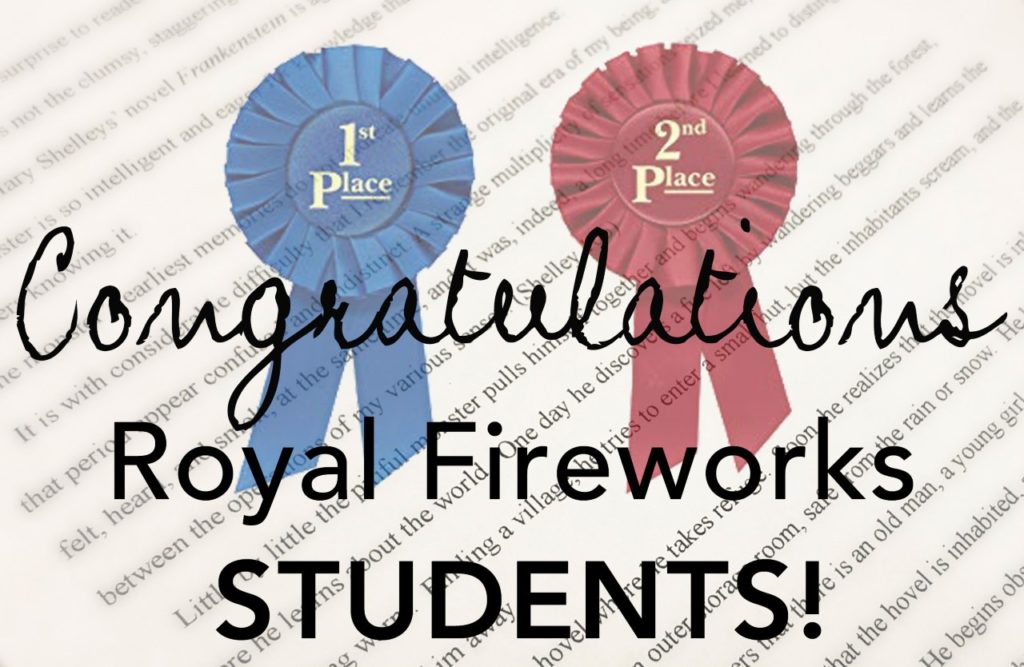 1 November 2019
Four Royal Fireworks Students Earn National Award
We're thrilled to announce that four of the students in our Online Learning Community have won awards for their creative writing! The students entered a national Halloween Ghost Story contest sponsored by Saugus.net and were excited to learn that they had been selected as winners.
Both of the students who won at the elementary level are international students. Luke Zhang, who won first prize, is in public school and lives in Windsor, Canada. Andia Hartnell, who won second place, is homeschooled in Iraq. At the middle school level, Lorien P. Strange won first prize; she is homeschooled and lives in Colorado Springs, Colorado. Catherine Liu, who also won last year, took second prize; she is homeschooled in Bloomington, Illinois. All four of the students took online creative writing courses with Myrna Kemnitz, who also worked with each of them individually in the one-on-one tutorial format.
This is the second consecutive year in which a significant number of the awards have gone to online students of Myrna Kemnitz. The Royal Fireworks Online Learning Community was established to make high-level experts available to children, no matter where they live. It provides opportunities for children from anywhere in the world to work with distinguished men and women who know their subjects at levels far beyond that of most teachers. That level of expertise provides the foundation for flexible and creative teaching that enables children to develop their talents and flourish to the full extent of their potential. One of the side benefits of the Online Learning Community is that students in some of the classes are forming friendships that transcend their local communities or even their national boundaries.
Congrats to the award winners!