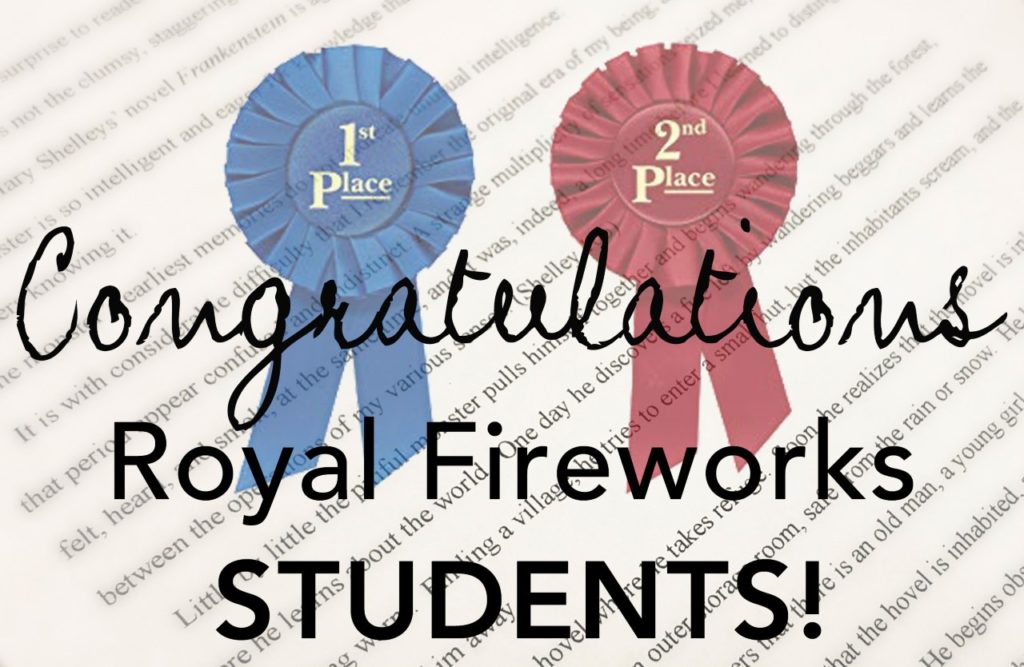 4 November 2020
Royal Fireworks Students Win National Awards…Again!
We're thrilled to announce that four students in our Online Learning Community have won awards for their creative writing! The students entered a national Halloween Ghost Story contest sponsored by Saugus.net, and the winners were announced on November 1st. All four of the students took online creative writing courses with Myrna Kemnitz, who also worked with each of them individually in the one-on-one tutorial format. This is the third consecutive year in which a significant number of the awards have gone to Myrna's students. These results underscore our ability to use online platforms effectively to help children reach their full potential.
All three of the middle school winners are current students in the Royal Fireworks Online Learning Community, all three of them are repeat winners, and all three of them have spent years in one-on-one sessions with Myrna. First prize in the high school division also went to a Royal Fireworks young author who has been working with Myrna on a major writing project. It takes patience, concentration, diligence, and creative empathy to become an outstanding author. We are proud of these students' accomplishments and proud of our capacity to foster their talents.
The Royal Fireworks Online Learning Community was established to make high-level experts available to children no matter where they live. It provides opportunities for children from anywhere in the world to work with distinguished men and women who know their subjects at levels far beyond that of most teachers. That level of expertise provides the foundation for flexible and creative teaching, which enables children to develop their talents and flourish to the full extent of their potential. One of the side benefits of the Online Learning Community is that students in some of the courses are forming friendships that transcend their local communities or even their national boundaries.