Patricia Gatto-Walden, Ph.D.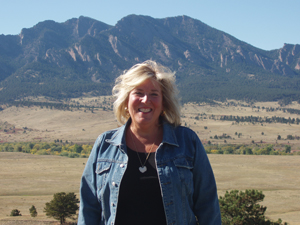 Patricia Gatto-Walden, Ph.D., is a nationally recognized licensed psychologist who has worked with moderately, highly, and profoundly gifted individuals of all ages. In her consulting practice, she has specialized in three areas: holistic health and well-being, educational consulting for the gifted, and staff and program development. She has helped parents, educators, and administrators understand and accept the multifaceted inner world, needs, and concerns of gifted individuals. It is her belief that home life, education, and counseling of the gifted must attend to the integration and enhancement of the mind, heart, body, spirit, and social self in order to attain contentment and balance in everyday life.
Dr. Gatto-Walden's career has included university instruction of doctoral-level counseling trainees, counselor supervision, and educational administration. She has extensive experience guiding staff development, program development sessions, problem-solving groups, and workshops. She has been a featured speaker at national and international gifted conferences and educational workshops and has served two terms as chair of the Global Awareness Network of the National Association for Gifted Children. She is a Senior Fellow for the Institute of Educational Advancement, which serves gifted youth through various programs, including Yunasa, a holistic summer camp for highly gifted youth. She was honored in 2016 by SENG (Supporting the Emotional Needs of the Gifted) with its Clinician of the Year award and received the Annemarie Roeper Award for exceptional service to gifted youth.
---
Books by Patricia Gatto-Walden, Ph.D.