Vision Therapy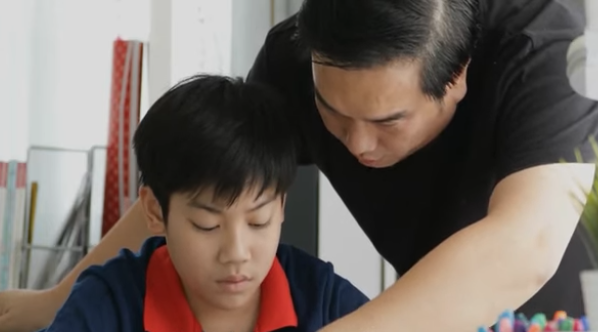 A significant number of children struggle with reading because of problems relating to their visual system. Most of these children have similar symptoms:
Slow reading
Excessive reversals of letters or words
Sloppy or disorganized printing
Making mistakes copying from the board or text
Losing their place or skipping words while reading
During a career that spanned four decades, Kenneth A. Lane, O.D., a pioneering developmental optometrist, noticed that his patients who were poor readers tended to share these symptoms. He developed a questionnaire called the Lane Academic Readiness Screen, or LARS, that helps parents, teachers, and other caregivers assess whether a child has vision or reading problems that can be improved through the practice of structured activities. The LARS identifies specific problems and then points adults toward scientifically developed activities designed to help the child improve reading speed and proficiency.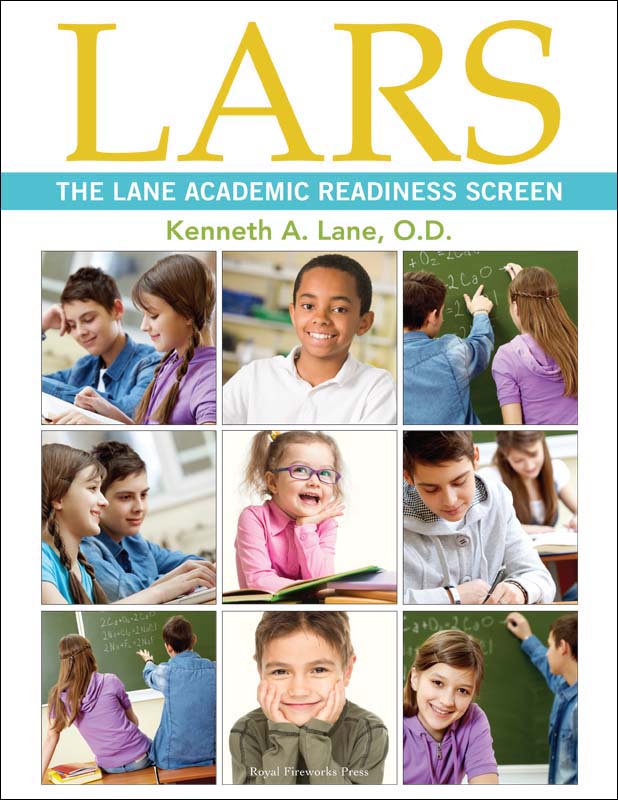 The LARS book contains the questionnaire to detect areas of concern for success in reading, as well as important related information. However, the questionnaire itself is also available online free of charge.
Exercises to Help Children Overcome Visual Processing Problems
Throughout his career, Dr. Lane worked with thousands of children who were experiencing reading difficulties because of visual processing anomalies. He developed a series of exercises to aid children in increasing their processing speed and accuracy. Eventually he published the exercises in workbooks that have been used by optometrists and other specialists providing vision therapy. These workbooks have been revised to make them friendly for parents and other caregivers to use with their children.
Workbook Packages
The workbooks are grouped into packages based on the nature of the visual problem that they address as identified by the LARS. Each package comes with instructions to help children make the most of their vision training.
For Registered Homeschoolers: FREE SHIPPING on all prepaid orders! When you purchase a Vision Therapy package, you can add any other books at the same time and qualify for free shipping on the entire order (in the domestic U.S. only).
Through diligent practice of Dr. Lane's activities, children improve at reading. As they become faster, more proficient, and more confident readers, reading ceases to be drudgery for them, and they begin to read on their own for pleasure. Improved reading leads to increased self-esteem and school success.
Children should have a professional eye examination performed by a developmental optometrist before starting a program. It is also recommended that children have a visual evaluation by a member of the College of Optometrists in Vision Development or of the Optometric Extension Program Foundation.
There is no quick solution to reading difficulties. Beware of people who claim to have instant solutions or secret formulas. Many visual processing issues are lifelong conditions, but these conditions are not necessarily permanent handicaps. Children with these problems can be helped and can achieve academic success.
Individual Workbooks
The workbooks are also available for purchase individually.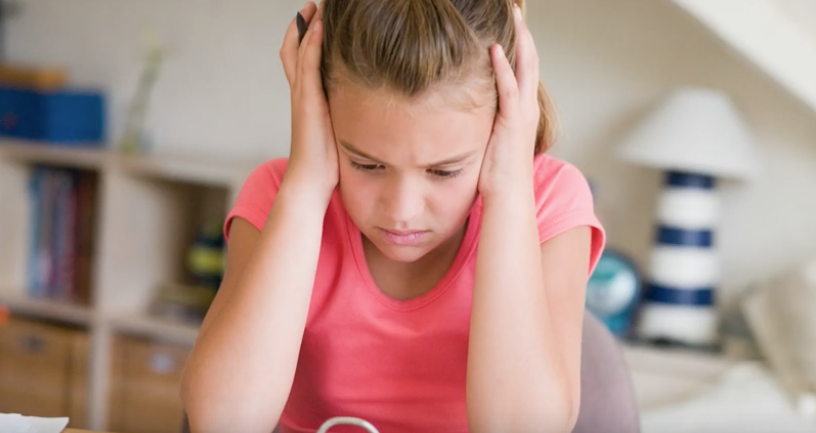 Read Dr. Lane's article about why learning to read is difficult for some children.