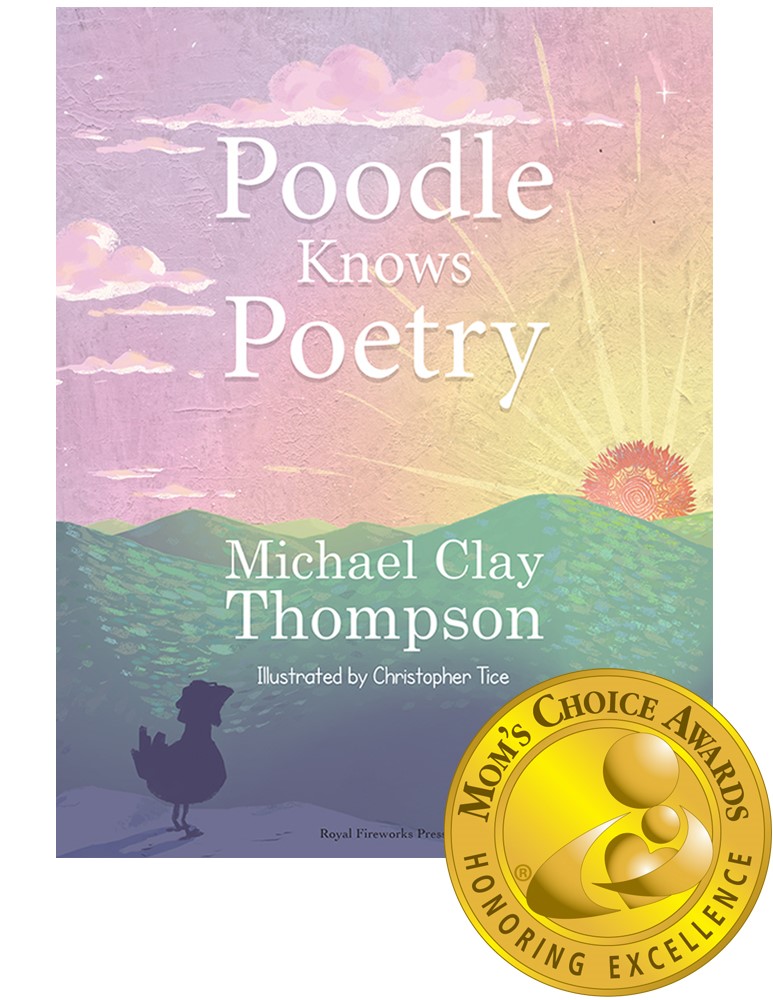 15 January 2022
Poodle Knows Poetry Wins Prestigious Award!
Michael Clay Thompson has done it again! The third installment of the Poodle series, Poodle Knows Poetry, has been named among the best in family-friendly media, products, and services by the prestigious Mom's Choice Awards. According to Dawn Matheson, Executive Director of the Mom's Choice Awards:
"Our aim is to introduce families and educators to best-in-class products and services. The MCA evaluation program is designed to incorporate the expertise of scientists, physicians, and other specialists, but we also engage parents, children, educators, and caregivers because they are experts in knowing what is best for their families."
In Poodle Knows Poetry, young readers catch up with Poodle the chicken and his friends What? and Sidney from the first two books in the series (which teach the basics of grammar and sentence structure). Children will be delighted to discover these characters again as Poodle explains the fundamentals of poetic devices to his surprised (and ornery!) author.
We love this series because it teaches fundamental language arts concepts with story and illustrations rather than lecture and boring repetition. When lessons are taught this way, children understand the concepts more deeply and enjoy the learning process (as they should!).
Introduce your child to the award-winning Poodle series. Order today!